The Resort - Alcudia Smir

Alcudia Smir is to be constructed on over half a million square metres of prime beach, front land. It will feature a commercial centre with various shops, a restaurant and bar, a hotel and other leisure centres.
The whole development will consist of 2,180 units of which 1,650 will be dedicated to apartments, 354 tourist residences and 170 to villas, due to be finished in 2008. Most of the properties will feature fantastic sea views. The whole resort will be finished by 2010.
1, 2 and 3 bedroom apartments, penthouses and villas are available

Alcudia Smir is close by Marina Smir being dubbed the new Puerto Banus on Morocco's new Golden Mile. With stunning views across the mediterranean to Spain on one side and the towering RIF Mountains on the other. Set in the midst of landscaped gardens, with numerous swimming pools, leisure amenities and just a moment's stroll from the beach, Alcudia Smir is truly a jewel in the crown of this golden coastline. Among the resort's many features and amenities are:



Direct, private access to the promenade and the beach bars


Beach front Promenade with walks to nearby towns Fnidiq, Marina Smir and M'Diq


Sports & Spa facilities on site


Picturesque swimming Pools set in tropical landscaped gardens


Private, exclusive gated resort with 24/7 security planned


Commercial Centre with shops, restaurants, bars & other facilities


4 Star Hotel with restaurants & bars


Royal Cabo Negro Golf Course nearby


New golf course being built adjacent to Alcudia Smir


Water Park 6 kilometres from resort


Brand new promenade containing commercial and leisure facilities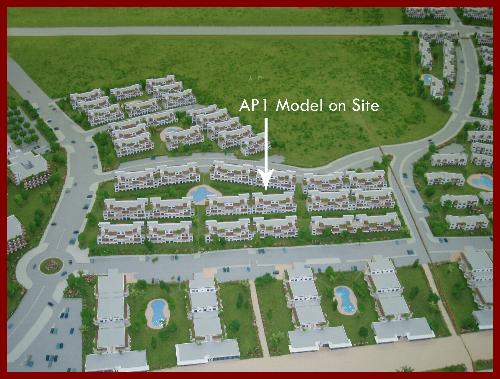 AP1 is sold out -although we have four resale properties.
Updated 27/08/2007
(housing in Morocco)