Saint Andrews church Los Boliches Fuengirola
by Heather Farnell
(Leamington-Spa UK)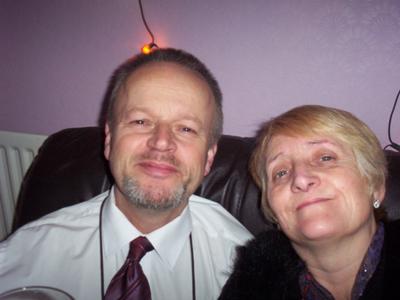 This is us - Louise and Trevor
My partner Trevor and myself came to Los Pacos in 2008 and found St Andrew's Church in Los Boliches and we liked it very much, and got involved with the services and pray mornings. We are coming back on the 18th March until the 1st April this year 2010.

We are getting married in Holy Trinity Church in Coventry, England on the 22nd May 2010 at 2pm. I will be called Mrs Louise Farnell-Matthews then, and we are going to Holy Island in the North east of the UK for our honey moon for 2 weeks.

Love to all at St. Andrews in Los Boliches and every one, in Jesus we trust. Louise x x

Ms Heather Mary Louise Farnell and Trevor Matthews

P.S. We would like to come and live here in a few years.