Party Shop Spain- Irish Card & Party Store on the Costa del Sol......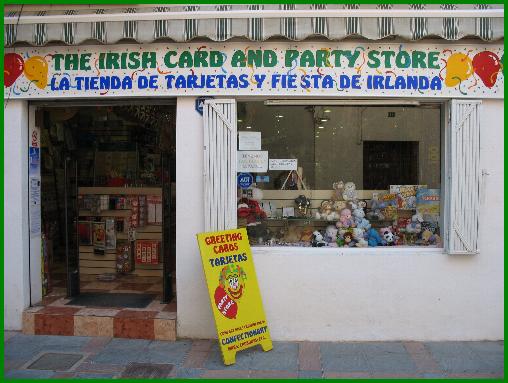 At "The Party Shop Spain" it's party time, anytime all the time. This Party Shop is an exciting concept store that opened more than ten years ago. Whether it be a special birthday party, an anniversary, a company function or a few friends getting together we are partytime, anytime, all the time.
The shop stocks an extensive range of quality products, ranging from greeting cards to games and gifts, which are suitable for all occasions whether it's a birthday, anniversary, corporate function, a few friends getting together or a seasonal event.

Our focus is your celebration so visit us and let us provide free advice, show you different options and help make your special event a memorable one. We enjoy our work and have a lot of fun and we want our customers to experience the same. Life is meant to be enjoyed. Life is a celebration.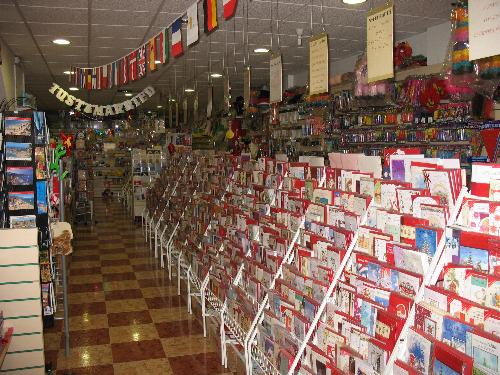 Offering a huge selection of quality greeting cards covering all styles, categories and price ranges. Also a full range of Spanish language cards.
Offering gifts for all occasions and ages from chocolates to soft toys to affordable, quality costume jewellery.
• Party Products Party Shop Spain
Whatever you are celebrating we have products that can add atmosphere and assist you to make your event a success.
If it's party, party, party time you can use themed tableware and balloons, colour-co-ordination and decorations to set the scene.
Maybe you need ease and functionality and want disposable plates, cutlery, napkins and drinkware.
Or perhaps you love Christmas time and want to decorate your home both indoors and out and share the festive spirit with family and friends.
Whoever you are, whatever your celebration, no matter how big or small, at The Party Shop we have a variety of products to suit all types and tastes.
We have a range of themed tableware for both children and adults.
We can also help you with plastic tableware (plates, bowls, cups, cutlery and tablecovers) in some fantastic colours like purple, lime, orange, black, white, blue, yellow and more. Napkins are available for all occasions, as well as assorted prints and plain colours.
• Party - balloons

Party Shop Spain

Balloons make a statement. They are about colour, atmosphere, conversation and fun. Balloons can be the focus of any event or the finishing touches to add to the celebration. You can do almost anything with balloons so come and talk to us about your needs. Whether you need a single helium filled balloon, balloons for the floor, table or ceiling or something more dramatic we can help you.
•

Party - banners
Foil and paper banners available



• Party - accessories Party Shop Spain
Confetti can be used in invitations, around a cake and on tables. Amuse your guests (both big and small) with different colours, shapes and sizes.
Pinatas - Fill with toys, trinkets or lollies and hang. Add the people, grab a blindfold and piñata buster and let the fun begin.
And of course we have other party accessories such as badges, blowers, hats, loot bags, cake bags, candles, poppers, bubbles and more.
Create an everlasting memory of your event and the people who attended with memento books. Available for birthdays, christenings, communions, engagements, weddings and anniversaries the blank pages allow your guests to write a message for you to keep forever.
And last but not least you can find all your social and general stationery, envelopes, calenders and bingo tickets.
Disguise yourself, become a different character, make someone laugh or be the belle of the ball.

.............

Not just dressing up costumes can be found, but also face paints, wigs, hats and much more.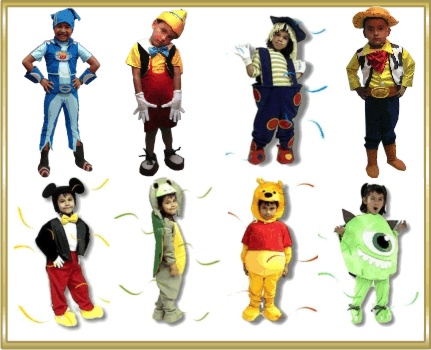 • Party - themes Party Shop Spain
Celebrating St Patrick's Day, Halloween or perhaps your sporting team is in the finals? Or maybe you're considering a themed party? The possibilities are endless so phone or visit us and we can help theme your party. And what about adding to the fun with accessories like badges, bunny ears etc. for a Hen's night?
• Party cards and gift wrap Party Shop Spain
Whether you need a single card or a box or cards, gift tags, wrapping up paper, ribbon, stickers or seals we can help you.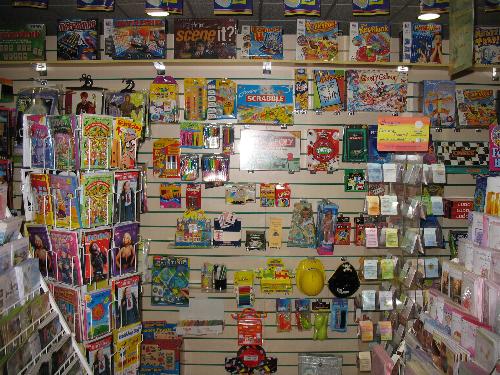 Childrens games, toys, puzzles and books. Also Trivial Pursuit, Pictionary, Chess etc.
• Royal Mail Postal Service Party Shop Spain
You can send and receive letters and packages from the UK at "The Party Shop". No more expensive and a lot quicker than the Spanish Post.
• Times of opening Party Shop Spain
Monday to Friday : 09.30 - 14.00 and 16.30 - 19.30




Saturdays: 09.00 - 14.00