Links Exchange
Here you can make a donation to the abc family group in Manchester, England. The 'abc family group' caters for family with special needs children. On Saturday mornings, every other week, they have meetings for families, including siblings, where everybody can play, chat and socialize. Very friendly and well worth a visit! For more information visit: www.abcfamilygroup.com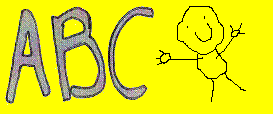 Madrid Spain - Visit and discover! Madrid, Spain, is dynamic and enchanting! Find out exactly why as a native shows you the city with what the guidebooks have and what they don´t include!
Wales Days Out - Family site aiming to provide a list of days out in North Wales. It is initially based in Anglesey and those places within a reasonable drive.
Lake.info This U.K. site is dedicated to sports that will keep you fit, give you a fantastic adrenlin boost and most importantly have a FUN TIME. Whether this is windsurfing, mountain biking, surfing, snowboarding or running.




For more Directory Links click here
If you want your link to appear here, just contact us