COMPLETE Marbella
property
AREA GUIDE
Before you invest in a Marbella property, read this area guide and property view to find out what Marbella has to offer and if the area is suitable for you, before you make any decisions.
Quick view of what is included on this page:

Map of the location of Marbella.

Marbella property view.

General description of Marbella.

Marbella golf

Google earth image of Marbella.

Google earth free download.

Virtual tours of Marbella.

Nearest airport.

Arriving by car; including recommendation for the best rent a car Marbella.

Arriving by train; including times and prices.

Arriving by bus; including times and prices.

Arriving by taxi; including laws regarding passengers, location of taxi stand and prices.

Weather in Marbella.

Webcams in Marbella.

Recommended Marbella restaurants.

Look for books about Marbella at Amazon's online shop.

Marbella tour of things to do.

Church services in Marbella.

Local market days in Marbella.

Useful phone numbers.

Contact us if you have anything to add about Marbella.
----------------------------------------------------------------
Click here to see the location of Marbella on the Via Michelin map.

MARBELLA PROPERTY VIEW:

Marbella is by far the most expensive area to purchase a property on the Costa del Sol. A property in Marbella will cost you at least 30% more then it will cost you in bordering areas such as Mijas Costa and Estepona. Though Marbella has got many things to offer and the building qualities of properties in Marbella are, generally speaking, better than outside of the region, you have to ask yourself the question: Is it worth paying substantially more for a property, just to be in Marbella?
GENERAL DESCRIPTION OF MARBELLA:

Marbella covers a very large area (Inhabitants: 124.333). The locals divide Marbella into the following smaller areas:

Cabopino


Marbesa


Las Chapas


Elviria


Los Monteros


El Rosario


Torre real


Rio Real


Marbella


Nagüeles


Golden Mile


Sierra Blanca


Puerto banus


Nueva Andalucia


San Pedro de Alcántara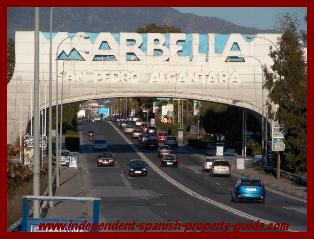 With 27 kilometres of coastline and 24 different beaches to choose from, Marbella has something for everybody. Whether you're into jet-ski-ing, sailing, star-spotting, balloon flights, cable ski-ing or simply enjoying some of the best fresh seafood in the world you'll find it all at Marbella's seafront and water sports centres.

Stroll along the famous Golden Mile and dine at some of the most sumptuous (and expensive) restaurants that the Mediterranean has to offer. Or visit one of the many "chiringuitos" - the beach bars that pepper this stretch of coastline, serving much-needed cold drinks and delicious food to summer visitors. If you're a sucker for seafood try their fresh char-grilled sardines.

Marbella has a distinctly cosmopolitan feel to it, more so than the other main towns on the Costa del Sol, local celebrities include Sean Connery, Melanie Griffith & Antonio Banderas (who originally came from Mijas, Malaga). It's not surprising then that it is often compared with the likes of Monaco and Portofino.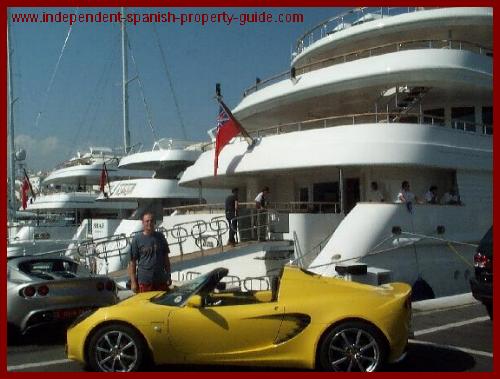 If you would like a bit of Hollywood style glitz why not visit Puerto Banus, where you can amble beside the yachts and speedboats of the rich and famous, the king of Spain also moors his yacht in this port from time to time, which is an awe-inspiring sight! Expensive sports and luxury cars litter the area; Puerto Banus is a place that inspires people!

Since its inception some forty years ago, the port has steadily grown and now features a casino, commercial shopping centre, a Corte Ingles department store, marine observatory and a multi-cinema with films shown in their original language.

Out of all the municipals on the Costa del Sol, Marbella has the most golf courses. More then 10 courses can be found between cabopino and San pedro. See the Marbella golf and all of the Andalusian golf courses here.

Virtual tours of Marbella.

Google Earth image of Marbella

Download google earth for free. Click on the image.






NEAREST AIRPORTS: Málaga and Gibraltar

ARRIVING BY CAR:


Driving instructions to Marbella from Málaga airport.

Upon leaving Málaga airport, follow the N-340 sign for Cadiz (not Málaga). Do not enter the towns of Torremolinos or Benalmadena, but stay on the motorway. Just before you get to Fuengirola, you will see the AP7 toll road sign. (Autopista de peaje). You can choose to continue your journey on the N340 (keep in the right lane), or take the outer left lane to the toll road.
The toll road is quicker, less kilometres but costs approximately 5 euros in the high season, and 3.10€ in the low season. This can be paid cash or with your credit card. Personally, unless you know exactly which exit to take, keep off the toll road!
Detailed map and instructions from Málaga airport to Marbella:
Driving instructions to Marbella from Gibraltar airport.
Gibraltar is a small, quiet airport about one hundred kilometres from Marbella. However, daily flights arrive from London, and occasionally from Morrocco and other African cities.
Upon leaving Gibraltar airport, take the N-340 towards Cádiz, turning off at San Roque until La Linea. The signs are easily visible. The bad thing about Gibraltar airport, is the queue to get off 'the Rock'. I have waited four hours sometimes.

Detailed map and instructions from Gibraltar airport to Marbella:
We do however suggest that you buy a good map!
*RECOMMENDED RENT A CAR COMPANY - HERTZ:
One of the most globally recognised travel brands, Hertz is the world's largest and longest established vehicle rental. A pioneer in car rental, Hertz invented the fly-drive concept and many initiatives since.

As testimony of its dedication to service, Hertz has won numerous awards around the world over the past, including the prestigious 2005 Readers Digest Award for most Trusted Car Hire brand in the UK.

Customer benefits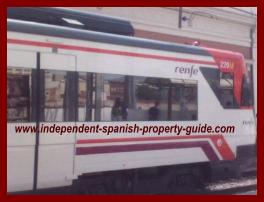 ARRIVING BY TRAIN:

We do not recommend taking the train to your Marbella property. The train tracks stop at Fuengirola, so you would have to continue your journey by bus, train or taxi.


ARRIVING BY BUS:


To get to your Marbella property by bus, you must first take the Marbella-Airport line. Take the number 27 bus to Marbella. Bus-stops can be found at the Terminal 1 arrivals and Terminal 2, departures.

Timetable: 06:15, 8.00, 10.00, 12.00, 13.45, 15.45, 17.30, 19.30, 21.30, 23.00. The journey takes approximately 45 minutes. Price: 3,92 €.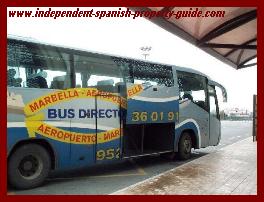 This information is provided in good faith, but do not plan your journey around this timetable without checking the official bus website for exact times and prices before you travel! For more information you can telephone: 902 143 144 or look at the updated timetable and prices on the bus website.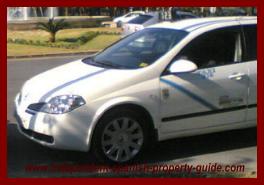 ARRIVING BY TAXI:

There are taxis right outside the door of the airport, ready to take you to your Marbella property. This is by far the most comfortable option.The prices are divided into two categories.
Category 1;
Work days between 6am and 10pm: approximately 0,9 Euros for every kilometre.
Category 2;
Between 10 pm and 6am, Saturdays, Sundays and bank holidays, the whole day; approximately 1,01 Euros every kilometre. A taxi should cost you approximately 52 Euros depending on the category and the exact area within Marbella.
A taxi carries four passengers. Babies must use their own security baby chair, small children under 135cm. must use their own booster seat, and children under 140 cm must not sit in the front. Most Spanish taxi drivers will allow children without their own security chair, because if the police stop you on your journey, you pay the fine, not him!
If you want a book a taxi online with a private taxi company, click here.

THE WEATHER IN MARBELLA SPAIN:



WEBCAMS IN MARBELLA:
Click here.

RECOMMENDED MARBELLA RESTAURANTS:
Click here.

This information is taken from the Spanish yellow pages. If you see a listing of 520 restaurants, at least you will have an idea of the size of the town, you are thinking of buying a property in, where as if you see a listing of two, think about buying some hens, as your Marbella property will be in a very remote place!

LOOK FOR BOOKS:


A MARBELLA TOUR OF THINGS TO DO :

*
Casino Marbella

Address; Bajos Hotel Andalucia Plaza
Telephone 95 281 4000
*


Born to be wild (San pedro).
Off road excursions, canoeing, motorboat trips, flora and fauna tours, dolphin watching, olympic games and family events.
Calle Igualada 3, San Pedro de Alcántara.
Telephone numbers: 95 2781006

*Bullring Marbella. Telephone: 95 2772444
*Bullring Puerto Banus. Telephone: 95 2810389
*

Ship trips
Be pampered for the day on a tall ship.
Puerto de Málaga s/n 29002 Málaga
Telephone: 626 711000
Fax: 95 2216972


* Rent a ship for the day (same company as above)
*


Camelot children's indoor park
Address;
Plaza Marina Banús s/n 29660, puerto Banús, Marbella, Málaga.
Telephone; 95 2818546
* Go to an Art gallery
Plaza de José Palomo s/n Marbella 29600 Spain.
Telephone: 95 2825035
*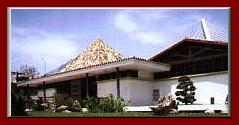 Bonsai museum

Address; Avenida del Doctor Maíz Viñals s/n Parque Arroyo de la Represa
29600 Marbella.
Telephone: 95 2862926


* Look at a castle " Las Murallas del Castillo"
Address; Salinas s/n Marbella 29600 Spain

Address; Ctra N-340 184, 29600 Marbella, Málaga.
Telephone/Fax: 95 2823359


* Night life in Puerto Banus - Marbella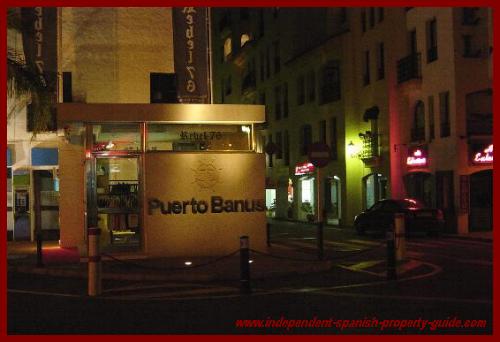 *

Cinema complex Marbella
Address; Centro comercial La Cañada
Carretera Ojén
Marbella 29600 Spain.
Telephone: 902 333231


*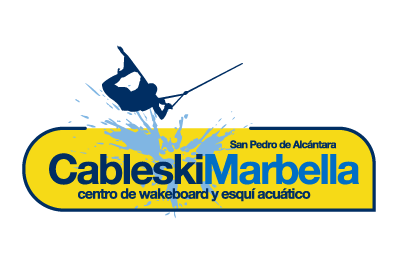 Cable ski

Address; Guadalmina Alta, Parque de Las Medranas
29670 San Pedro de Alcántara, Marbella.
Telephone: 95 2785579
Fax: 95 2788237
*

Paint and Fun

Address; Calle Garcia Morato, 8, El Ingenio
(San Pedro Alcántara)

Telephone: 95 2783884 or 95 2783884
* Tourist train Marbella



Leaves El Faro street every half an hour. The train ride lasts 25 minutes and costs 5 euros for adults and children under 5 free.






*
Bona Dea restaurant and flamenco show
Thursdays, Fridays and Saturdays.
Address; Calle Las Yedras, Plaza las Dalias, Nueva Andalucía
Telephone: 95 2816044
Evening meal only. Mediterranean cuisine.
* A walk in the 'old quarter' (or 'casco antigüo'). The old neighbourhood is full of romance, with narrow, winding, cobblestoned streets, great for evening strolls.

CHURCH SERVICES:

Church of england / Episcopal church:
Marbella/San Pedro/Estepona: Capilla de la Inmaculada (The White Chapel), Guadalmina (Baja).
Parish Communion; First and third Sundays,
Morning Prayer; second and fourth Sundays, 11.30 a.m.

Muslim:
Marbella: Mezquita del Rey Abdulaziz, opposite Puente Romano.
Friday worship 2.30 p.m.
Telephone: 95 2774143.

Roman catholic:
Marbella: Every Sunday 11.30 a.m.
International Mass Church Santo Cristo, opp. Hotel Linda, Marbella.

Jehovah´s witnesses:
San Pedro: Fuente Nueva, Zona Norte.
Sunday 11 a.m. Tuesday 7.30 p.m. Thursday 6.15 p.m.
Telephone: 95 2818595 or 95 2811415 Jan Schoof.

Evangelical church / baptist church:
Marbella: Service for Christians of all denominations
11.30 Sunday,
Buenas Nuevas Iglesia, 4 Avda Dr. Maiz Viñals (outside East wall towards Bonsai museum).
Telephone: 95 2932216.

First Church of Christ, Scientist:
Marbella: Sunday service 11 a.m.
(Spanish, second and fourth Sundays, 12.15 p.m.)
Testimony meeting first Wednesday in the month, 7 p.m.
Reading Room open Tues. & Fri. 10.30-13.00.
Tel. 95 2778303.
Edificio AMI Local D, Calle Jacinto Benavente 7.

Synagogues:
Marbella: Beth El, Urbanización El Real, Km 184.
Services, Friday in summer 8.30 p.m. winter 7 p.m.
Saturday & holidays 10 a.m.
Telephone: 952 859395 (10 a.m. to 2 p.m.) Fax. 952 765783.
Email: cimarbella@yahoo.es

LOCAL MARKET DAYS IN MARBELLA:

Monday: Fair Ground - Las Albarizas
Tuesday: Puerto Banús (next to Bullring)
Thursday: San Pedro Alcántara
Saturday: Nueva Andalucía
USEFUL TELEPHONE NUMBERS FOR YOUR STAY IN MARBELLA:
PROPERTY
Radio Taxis Marbella.
(*Remember the telephonists don't normally speak very good English so limit the conversation to telling her clearly where you are!)

Taxi Telephone: 95 2774488

Police 091 (free phone)

Ambulance 061 (free phone)

Sea rescue 900 202 202 (free phone)

Emergency operator 112 Fire, ambulance or police (free phone)

Crime report (English speaking) (for tourists and Marbella property owners alike)
902 102 112 (local phone call)

Fire Brigade 95 277 43 49 (local phone call)

Marbella municipal tourist office: 95 277 14 42 (local phone call)

Bus Station 95 277 21 92 (local phone call)

Town Hall & Foreign Residents Department (for tourists and Marbella property owners alike)
95 276 11 00
San Pedro Alcántara:
Bus Station 95 278 13 96
Fire Brigade 95 278 38 38
Town Hall 95 278 93 00
British Consulate in Málaga
Address: Calle Mauricio Moro Pareto Number 2 - 2nd floor
Telephone number: 95 235 23 00
If you have anything else about Marbella to add to this page, holiday pictures, nights out, great places that I have missed etc. then feel free to add them yourself. Write ahead!
Contributions

Do you have an interesting addition? Share it with us! Your comments will appear on a webpage just like this one.
Sign up to our Newsletter to get the latest news on Spain.